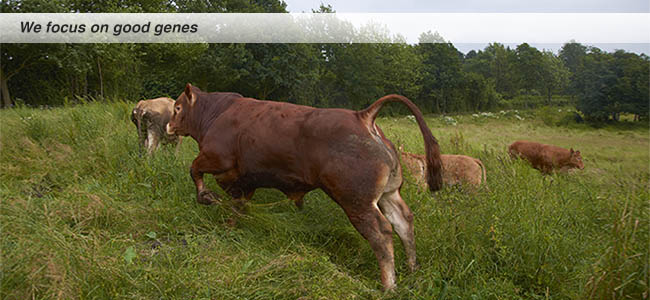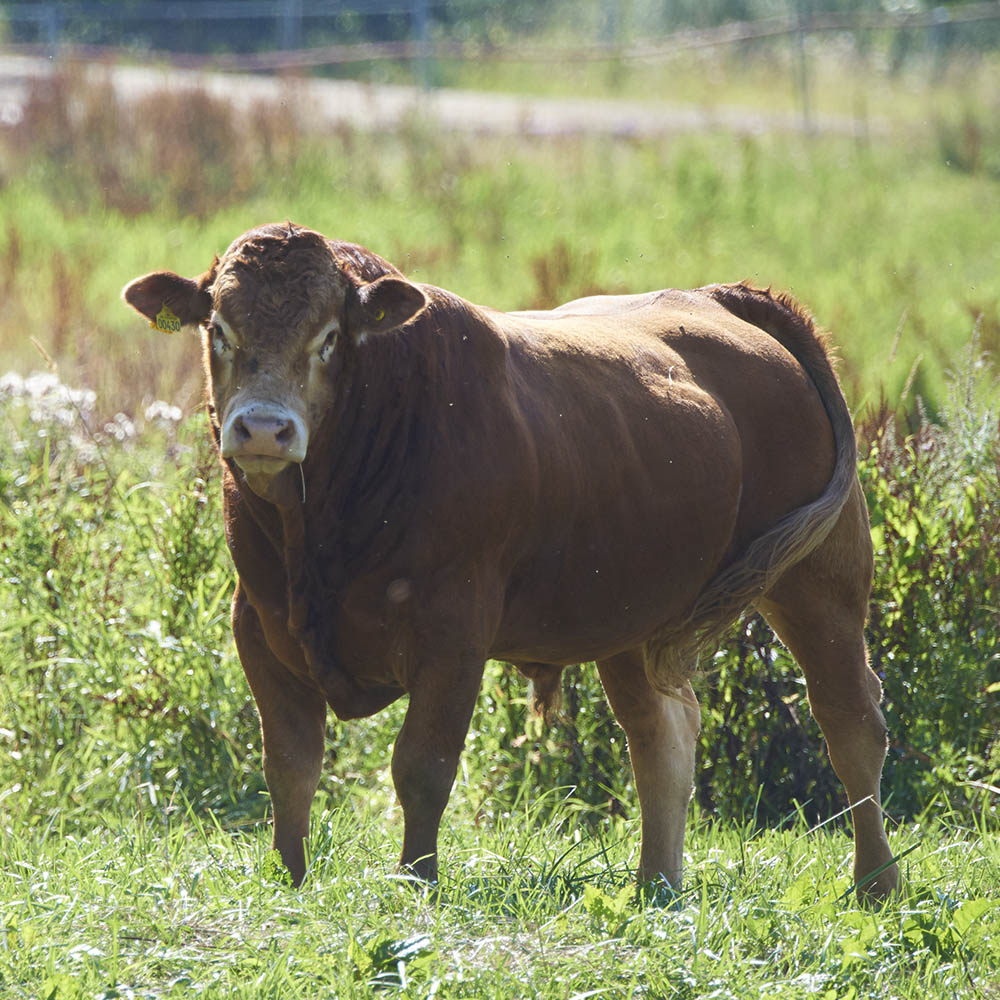 We have three stock bulls of our own at the moment.
This is no. 430.
Gallon is the first of our own bulls that we have used as a stock bull. He has been selected at 88, and has received a maximum score of 24 points at the cattle show.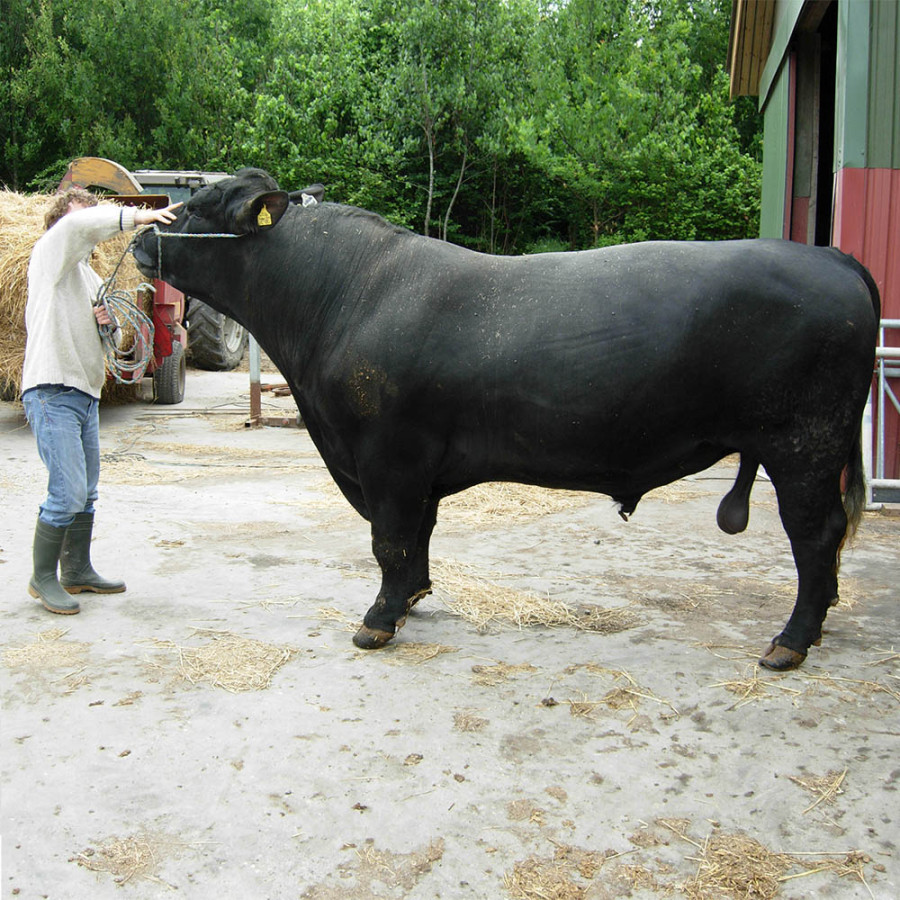 Angus Waldemar was a stock bull that grew with more than 100 grams an hour during 6 months at the Breeding Station Aalestrup. He ended up with a hip height of 170 cm. We do not have Angus anymore.
Ryde Rembrandt is one of those bulls that produce robust and strong cows. This is one of the reasons that we have been very pleased to use him.
Aaberg Pan has had great significance in Danish polled genetics. He was the first bull that was good enough to serve as a stock bull. He is the grandfather and great-grandfather of many animals in France. We are very excited to have had him with us.
Kjeldgaard Goliath has produced some amazing cows at Humlegaarden, and we have had great success using him on our polled cattle.