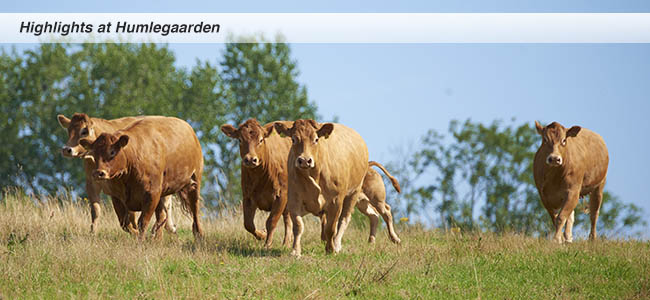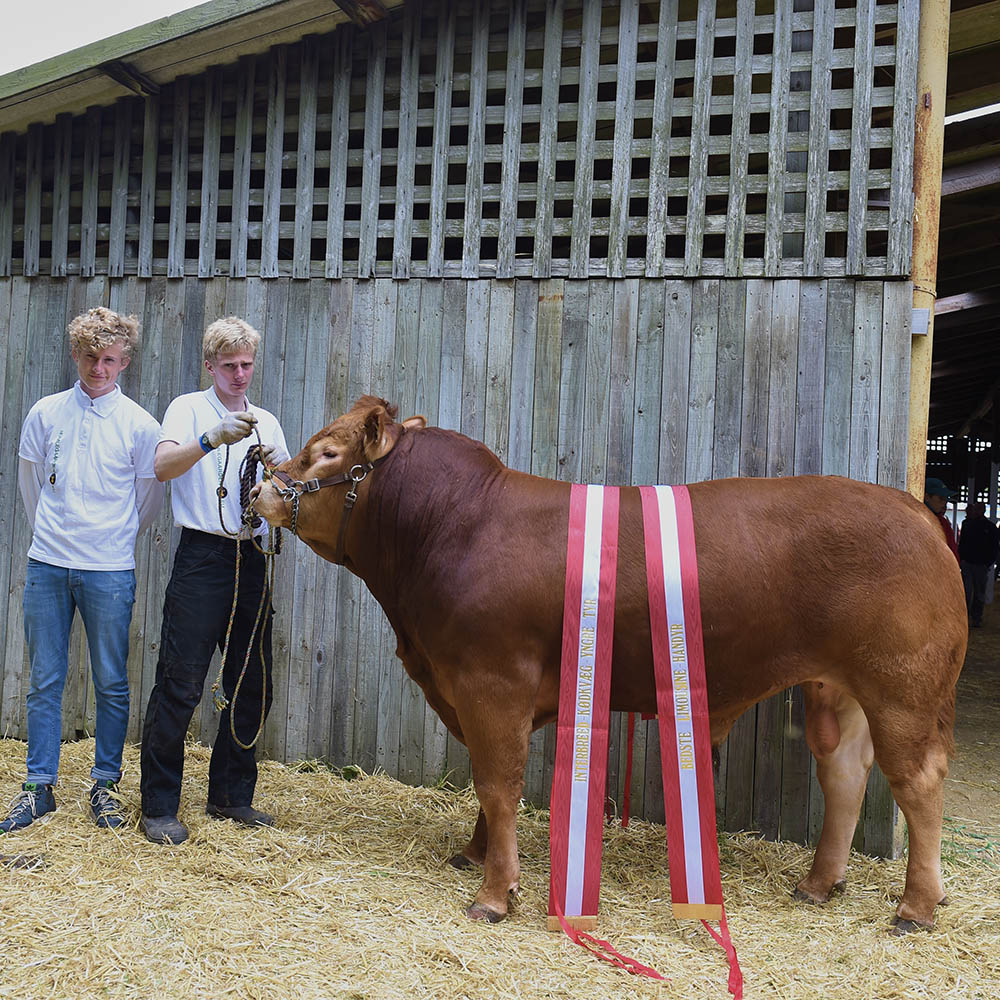 Participating in the annual cattle show, Det Fynske Dyrskue 2015, with our bull Ivar secured us full marks of entire 24 points. Another one of our bulls, Aron, won the Shows Best Young Limousin Male and the Shows Best Young Beef Cattle Bull (interbreed).
Anisette
We sold our first PP cow Anisette to Jan Bielfeldt in 2005. Jan is one of the best German breeders of Limousin cattle, and he got his moneys worth when buying Anisette, as she has given him the following offspring throughout the years:2008: Kosimo P – startede med at være i brug hos Jan selv, og blev herefter solgt til en opdrætter i Sachsen, Sydtyskland.
2008: Kosimo P – was at Jan's farm in the beginning, and was later sold to a breeder in Sachsen, Southern Germany.
2009: Allegra PP – participated in several cattle shows, and was one of the best polled cows in Germany. She sadly passed in 2014.
2010: Antonia PP – sold to Thomas Henningsen.
2011: Aida PP – is still in Jan's own drove.
2012: Lorenzo PP – sold to a breeder in France: Peyrot.
2013: Arla PP – sold to a breeder in Southern Germany.
2014: Gotan PP – sold to a breeder in Schleswig-Holstein.
2015: Laredo PP – is still with Anisette at the moment, but is already spoken for by a breeder in Hessen.
As breeders, one of our greatest experiences has been seeing Ole Nedergaard Nielsen win at the cattle show with one of our bulls. The bull won Shows Best Male three years in a row, and was the winner of Interbreed for two years in a row.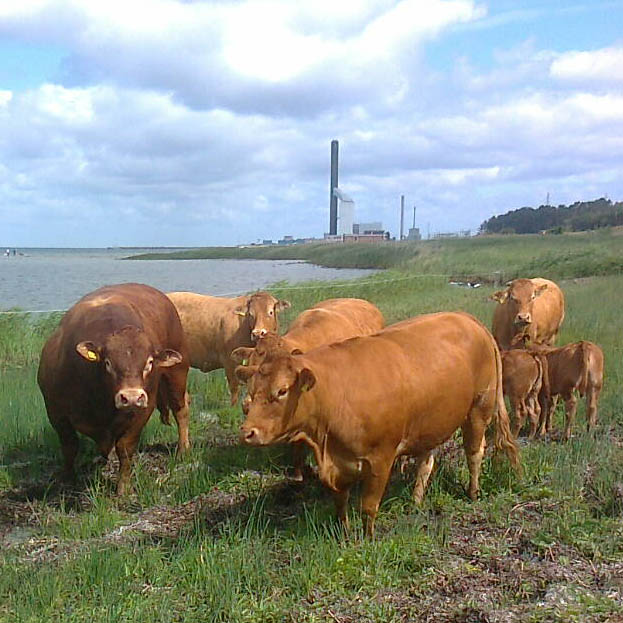 Gallon has been sold to Kalle Hækkerup.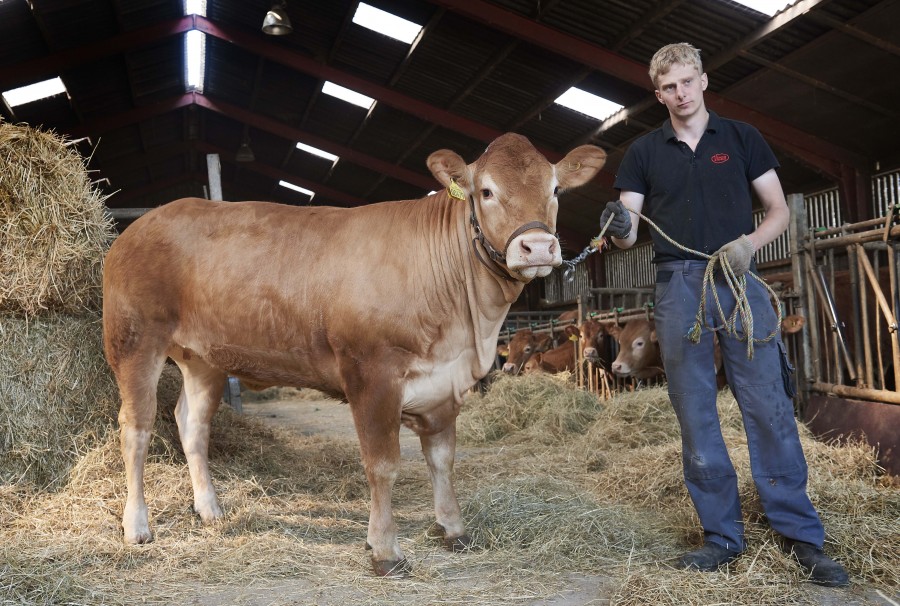 We had a visit from Germany a while back, and now we have been so lucky that Thomas Kelling has bought our very best PP polled heifer from this year. We are looking very much forward to seeing how she will evolve in Germany.
Here are some shots of Kitty:
https://vimeo.com/169696754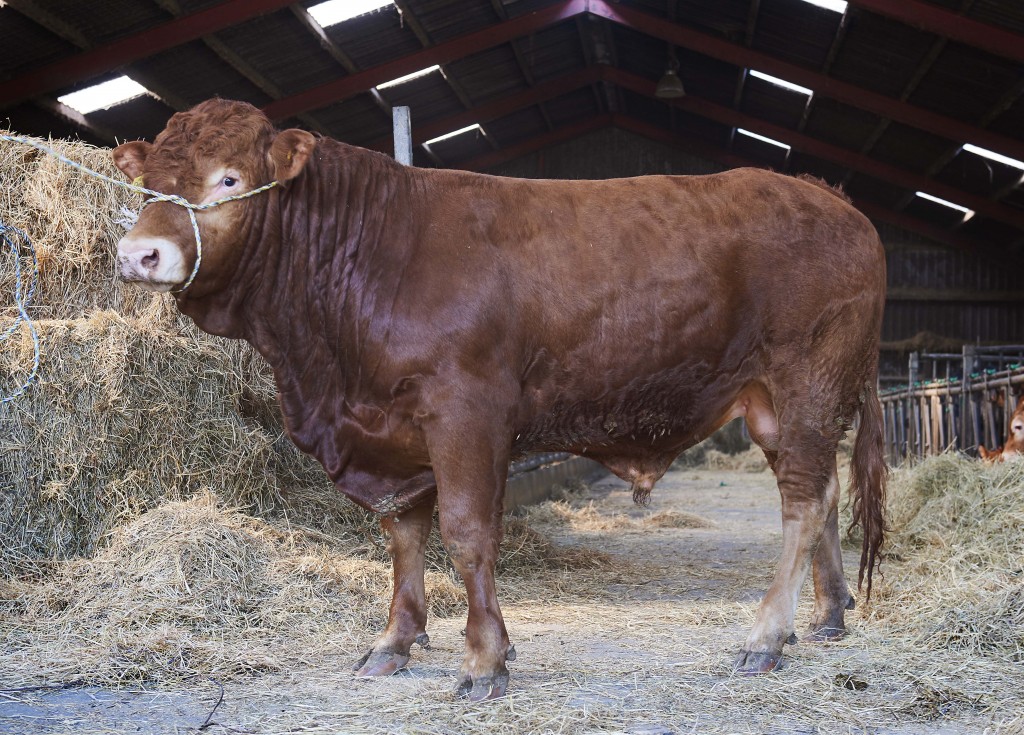 We have sold our bull 491. See him in action here: